Large Sublimation Mystery Starter Box
Regular price
Sale price
$60.00 USD
Unit price
per
 
Large Sublimation Mystery Starter Box!
These are great for beginners who are just starting out with sublimation.
ALL packs consist of random sublimation blanks of items listed on our site!
Each box will be worth more then what you paid. As stated this is a mystery pack and items are chosen at random for each pack!
Happy Sub'ing!!!
Share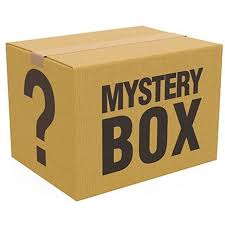 Always great working with this business, great quality products and fast service. She always goes above and beyond to provide great customer service!
I love my mystery box and everything that came in the boxes. I would like to order them again. I just ordered some paper.
Large mistery
I highly recommend the large mistery box. Considering I'm in Ontario Canada, the amount of sublimation items that were in the box, I saved a bunch. Had I purchased thes individually, my cost would have most certainly surpassed the amount I did pay, exchange rate as well as shipping, it was well worth it. Thank you Blanko Blanks
Highly Recommend
Pros:
*a variety of blanks
*excellent customer service
*Fast shipping
*Great quality blanks
Cons:
*NONE
Love
I loved everything about my surprise mystery box.