BlankoBlanks Presents The Official E-Book: The Strategic Crafter
Regular price
$25.00 USD
Sale price
$20.00 USD
Unit price
per
The Strategic Series 🖤🤍🖤🤍

These series of books will be at the Mastery level broken down so anyone can understand!
This workbook will allow you to write out your plan of action with examples and opportunities to brainstorm your ideas.
-🖤I will take you one step at a time.
-🤍No need for an overwhelming book where you will get lost!
-🖤Do you have your plan written down?
-🤍Do you know how to create an effective vision statement?
-🖤Do you know how to create an effective mission statement?
-🤍What about your core values?
-🖤What about the business plan?
-🤍 What business plan will you leverage at the bank?
-🖤Let's start thinking professionally and start working towards your goal!
Slow and steady wins the race!
You will not regret these Gems that you can not only use in crafting but throughout your daily life!
Share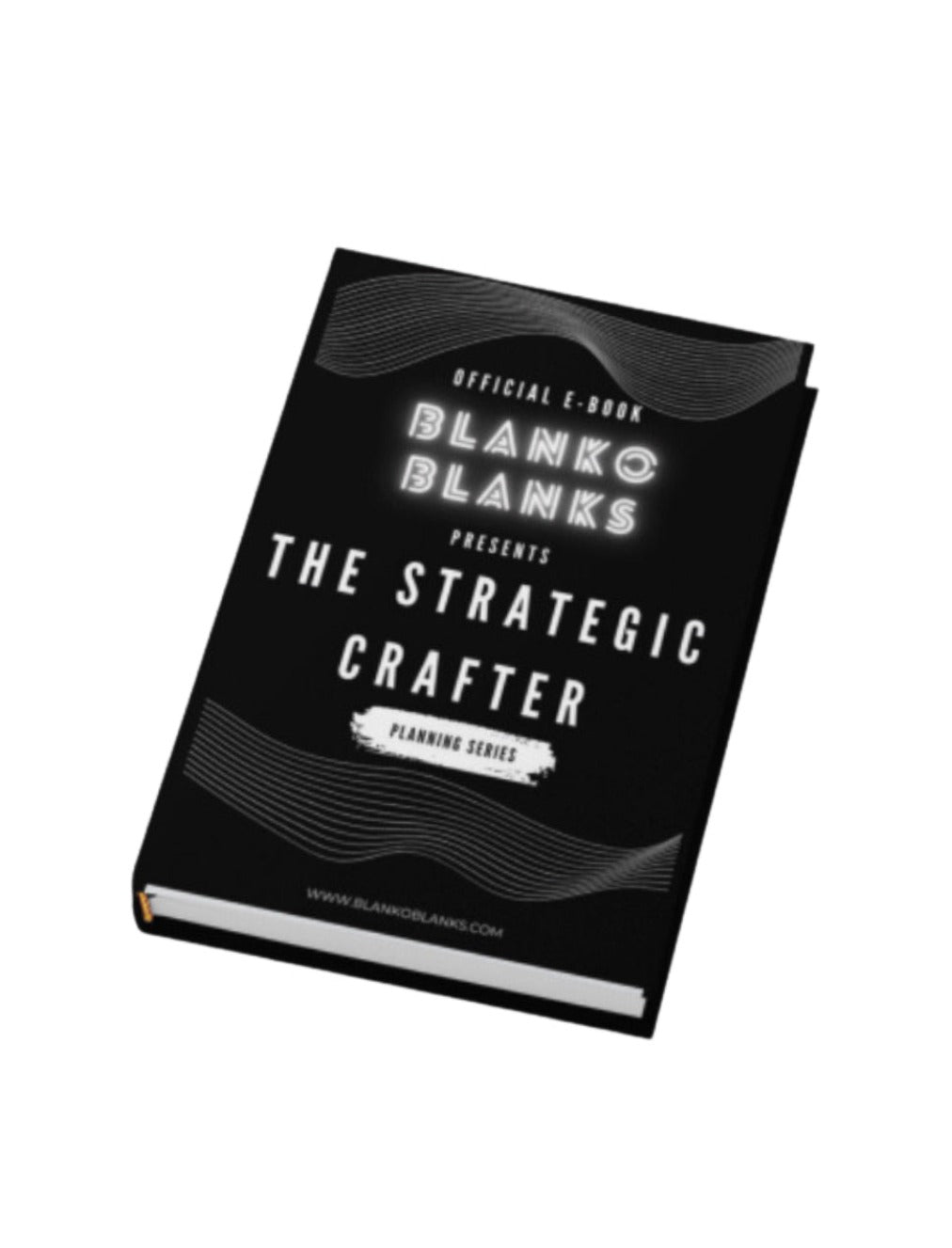 E-Book
I loved this e-book! As a new business owner some of the things mentioned in the book I've never thought of in a business sense! I will be working on my Mission and Vision Statement tomorrow. Thank you for this knowledge.
Awesome Work!
This E-Book gives my life! As another, who started crafting during the pandemic, this E-Book is right on time! It gives me guidance to keep pushing to obtain my goals!
Love it!!!!
I brought the book not knowing that all of the information and some was going to be in there. This is one book that I'm glad that I spent my money on. In order for it to work you have to apply yourself to make it work. Good investment.
Excellent & Expedient
Thank you for the great items, excellent service, and the quick delivery!